---
Disturbia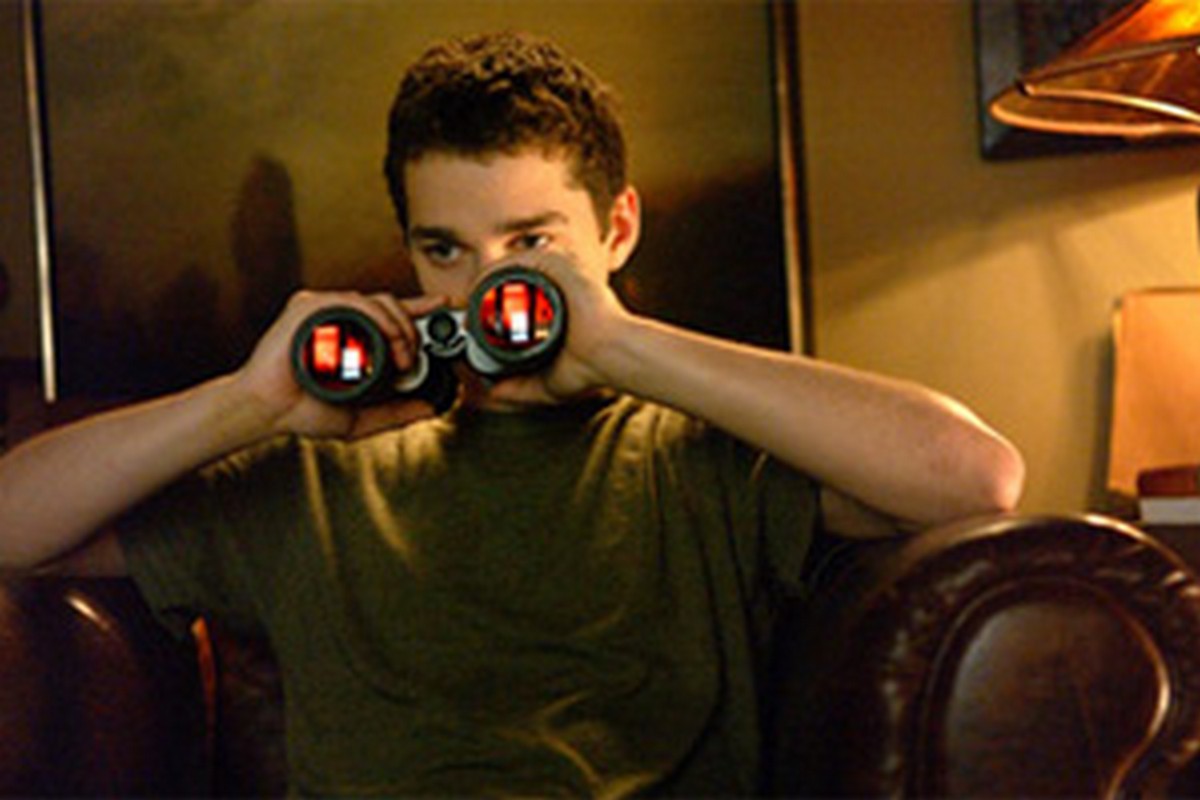 We'll just have to face certain facts that a majority of contemporary films today will always have that reminiscence factor when "borrowing" the stimulating theme from other previously proven flicks. For filmmaker D.J. Caruso's horror/suspense piece Disturbia, this cinematic sentiment is certainly true. Suitably giddy with its horror-movie platitudes aimed at mocking the facade of suburban hysteria, Caruso's Disturbia percolates effectively within its defined raucous rhythms.
There are obvious red flags in Caruso's eerie narrative that screams Alfred Hitchcock's 1954 classic Rear Window intermingled with countless teen scream entries of yesteryear. In this case, mimicking haunting Hitchockian fodder is not necessarily a bad thing if done with slight imagination and initiative. Disturbia won't forcefully make you forget the original and vibrant voyeuristic fare that has flourished on prior occasions. However, for the MTV/VH1 audience, this thriller thrives with the right amount of scrappy charm and intrigue.
In addition to the aforementioned Rear Window, Caruso and screenwriters Christopher B. Landon and Carl Ellsworth capture the techno-trinket tapestry of surveillance that makes this profile of paranoia cinema rather hip and happening. Hence components from Francis Ford Coppola's The Conversation are aptly aped. Fairly energetic and dripping with modern-day impishness that pays homage to the overindulgent peek-a-boo genre, Caruso playfully manipulates the jumpy devices in an attempt to create an atmospheric jitteriness to the panicky proceedings at large.
Sadly, Disturbia has its minimal elements of staged shocking moments and the various turns and twitches are predictably telegraphed. The plotting is sluggish at times and the audience seems to be one step ahead of the so-called compelling payoff. Nevertheless, Disturbia is a welcoming psychological bombastic B-movie joyride despite the constant petering of the tension build-up.
Beleaguered young teen Kale Brecht (Shia LaBeouf, "The Greatest Game Ever Played") is suffering from a personal tragedy that resulted in the killing of his father (Matt Craven). In addition, an unwise altercation with a teacher at school has put Kale in a very sticky situation. The kid's escalating problems lead to disciplinary action—in this case, a three-month mandatory house arrest where he will be monitored closely. With the summer vacation lingering on and plenty of time to spare, Kale decides to keep occupied by spying on the neighbors as they come and go from his holed up existence.
Among Kale's targeted curiosities is the pretty new gal Ashley Carson (Sarah Roemer) gracing the area with her fresh arrival. Understandably, Ashley is instant eye candy to the caged Kale. Another person of interest to the sideline observer is shady-looking Mr. Turner (David Morse) who's possibly the wanted individual connected to the crime reports the cops are currently following up on so frantically. Will Kale's mind go berserk as he wonders about the outside world that he's missing out on day by day? How will Kale be able to convey his concerns for the sinister appearance of the mysterious Mr. Turner? When will folks listen to the troublesome Kale and trust his suspicions despite his conflicted baggage?
In many ways, Disturbia is an old-fashioned edge-of-your-seat showcase that probably may be too restraining for sadistic youthful viewers overdosing on sensationalistic piercing and impaling. Plus, the movie's questionable logic may be suspect in most people's minds. After all, why would an adolescent in today's sophisticated climate of computerized electronic games, cellphones, CDs, Game Boy arcade panels or cable TV feel "trapped" about being cooped up in a house for punishment therefore relying on spying as a handy diversion to behold? C'mon now...be serious. Still, Caruso musters up some plausibility for ensuring that our pesky protagonist becomes engrossed by his "old school" Peeping Tom tendencies.
Undeniably, Disturbia is slick and polished. Handsomely shot and for the most part well-acted, the movie is visually arresting and does have a good-natured tug at voyeurism as a motivational impulse for frustrated (and frothy) expressionism. LaBeouf's Kale has the right kind of appeal and inquisitiveness to pull off his angst-ridden character as the moral center of ambivalence. The supporting players are of a hit-and-miss variety. As Kale's "object of affection" Ashley, Roemer is quite convincing. Obligatory "best pal" Aaron Yoo personifies gleefully as Kale's comic relief interruption. Resilient character actor Morse keeps us second-guessing as the creepy cad with the unpredictable intentions. As Kale's mother, Carrie-Anne Moss gets the short end of the stick in a throwaway role.
Although the love story angle leaves much to be desired, the constant reminders of open windows, excessive gadgets, instinctively odd behavior, confining spaces, a sense of malaise—all are universal as necessary ingredients for an off-kilter taut thriller that cherishes its old-time scare tactics. The disturbance in Caruso's brand of suburbia may have its goal of Hitchcockian light-headedness but hey...that's not too bad considering the redundant brash bits involving buzz saws and bloody brains. Disturbia is unoriginal but favorably low-key and a simplistic change of pace.
For more in-depth reviews and entertainment content like this, head over to Hollywood Insider.
---
Another Avatar Review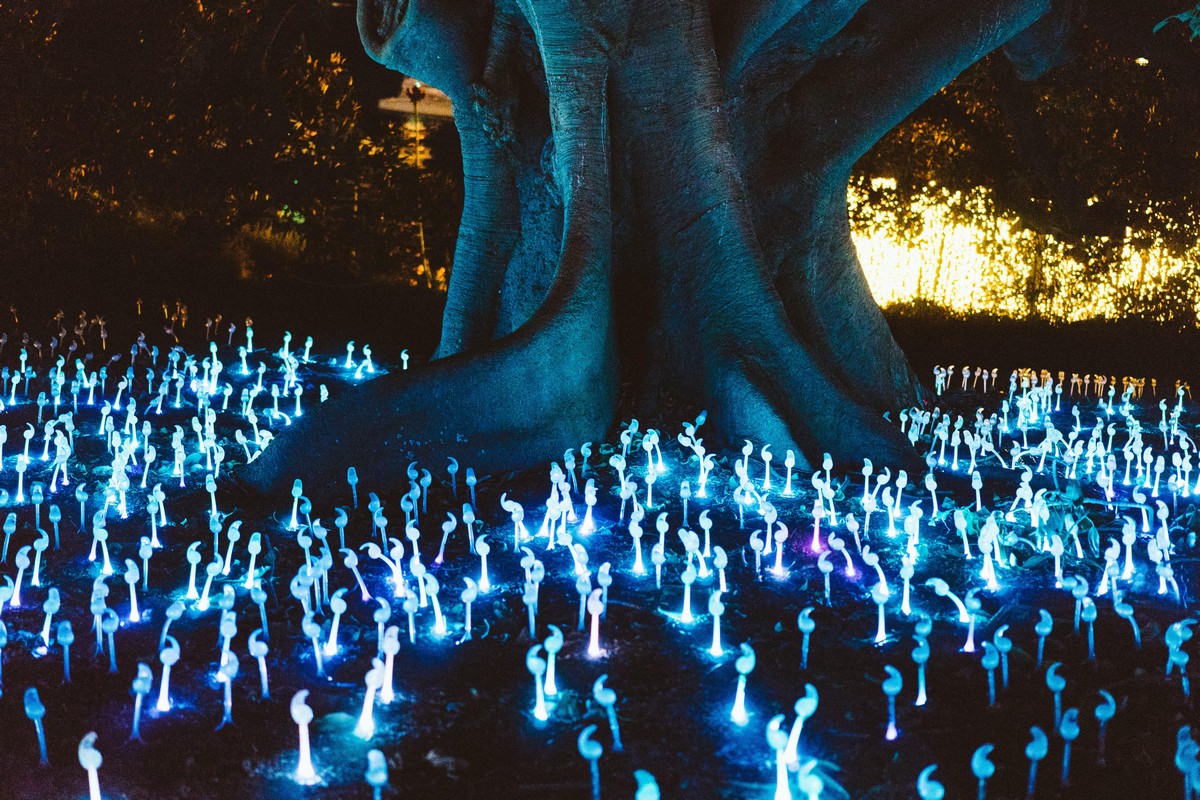 Truly a name that needs no further information, a multimillion dollar budget can do that sometimes, not to say that all good movies are expensive ones but they tend to be like that in this day and age.
Director James Cameron tried and succeeded, to create a whole new world called Pandora a lush and dense forest like planet that is teaming with life. And off course our greedy nature sees only the $$ signs from it and they undertook a massive operation of harvesting a rare stone there that is worth millions. Well that's the basic plot line of the movie, and it doesn't go further then that; yes the director tries to set the story with a romantic but forbidden love between the main character Sam Worthington playing as Jake Sully, human, with Zoe Saldana playing as Neytiri, who is the native alien race there called the Naavi. And by having unlimited resources at his disposal they really created a impressive landscape from scrap and really went into the fantasy world; a thing that only helped the movie because it had also a 3D version of it and people picked that one due to the intense colors and action scenes that in 3D look amazing (if you going to watch the 3D version take care, myself after one hour had a terrible headache and the movie is well over 2 hours).
The plot of the movie surrounds the main character Jake in his attempt to communicate with the local population throw genetically bred bodies called Avatars; most of the story follows him in his avatar body learning and studying the "aliens" and by a twist of the fate he gets accepted in the clan and gets to be trained for the trials of becoming a full member. A lot of interesting things happened and the imagination of the writers really pays of here when you will see and experience new things beyond your imagination but also see what the human side is capable of and the destruction it undoubtedly does to its surroundings.
So what is all the fuss about this movie, well I can honestly say that the publicity to it was well over rated and apart from being an impressive special effects action movie I didn't see anything special about it. Even the love story within was the year old fashioned one, forbidden love that conquers all and passes all boundaries. I guess I was expecting more from the director of The Titanic, and was a bit disappointed when I got out of the theater, but all in all it is a good movie and worth checking out, but if you want something deep and surprisingly good check out The Hurt Locker from the ex wife of James Cameron, that made the movie with 5% of the budged of Avatar.
Can't get enough of sci-fi? Dune, starring Timothée Chalamet is set to premiere this year.
---
Gangster Film Reader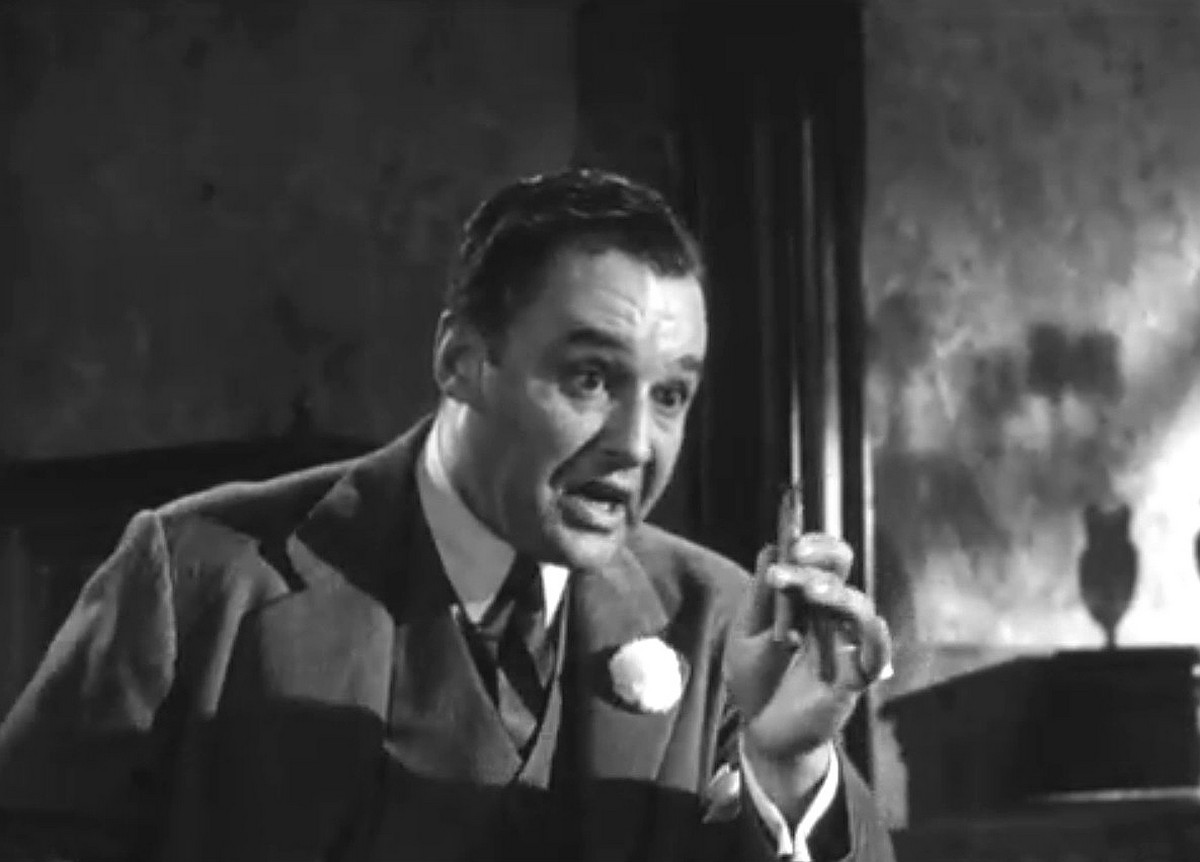 Alain Silver and James Ursini's
An anthology of articles following the evolution of the gangster movie by review and commentary of many gangster characters and classic and innovative movies.
Gangster films have been popular with moviegoers ever since the seminal gangster films "Little Caesar," "The Public Enemy," and "Scarface" were released in the 1930s. Their often larger-than-life characters, absorbing dramas and plots, and chaotic violence touch on identity, nonconformity, power, tribal instincts, ritualization, and family values.
The Gangster Film Reader edited by Alain Silver and James Ursini (Pompton Plains, NJ: Amadeus Press, 2007) offers essays written by professors, members of film organizations, and writers of popular culture.
Gangster films, directors, and actors in Britain, Hong Kong, and Japan are compared to American gangster films and discuss archetype, morality play, tragic figures, and pure monsters.
During World War II, the major Hollywood studio Paramount "drew on gangster crime conventions and capitalized on the war in a big way [by] reforming gangsters [so that they] promoted patriotic crime with a distinctively masculine psychological ethos and 'combat mentality' that vicariously tapped into the war effort." Warner Brothers reformed the gangster stereotype so that in one WWII-era movie, the gangster is seen as a "sociopathic patriot assassin."
With the crumbling of the gangster mystique from highly-publicized trials in the latter years of the 20th century and media stories and movies about Mafia turncoats, gangsters were depicted as individuals who had normal feelings and relationships while simultaneously engaging in criminal conduct.
Sympathetic, henpecked, conflicted Tony Soprano of the popular HBO series has replaced the remorseless mobster Scarface or the amoral, ever-eager hit man. The essays and accompanying movie stills encompass all of these different facets of the gangster film genre.
The classics just can't be beat. If you want more news and reviews on the latest and greatest to come out of Hollywood, check out Hollywood Insider.
---